On Saturday, March 5, the new Vermut de Llucià Ferrer season kicked off, a morning full of music, better company and the authentic Catànies® Cudié!
This first program took place in the heart of Barcelona, ​​in the wonderful gardens of the Palau Robert, on a day where, despite the fact that the weather forecast did not seem favourable, it ended up accompanying a sunny day, perfect for enjoying the best vermouth.
From the tranquility of this emblematic space in the city, we had fun with the interviews with Llucià Ferrer and some very special guests. Els Catarres, Carlota Bruna and Marc RIbas were some of the guests who made this morning an exceptional evening full of laughter and unique moments.
What could not be missing are our Catànies® to finish sweetening the day. The attendees enjoyed the unique flavors of the Original, Coffee and Yogulate among others. And, in addition, many confessed to being unconditional fans of Cudié!
We show you some of the best moments of Vermut de Llucià Ferrer.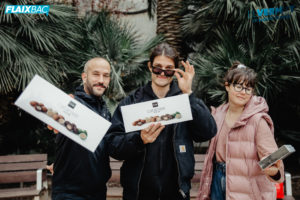 Source: Ràdio Flaixbac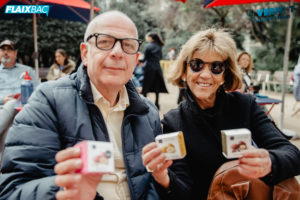 Source: Ràdio Flaixbac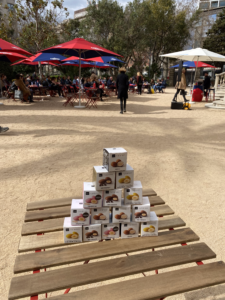 Source: Catànies® Cudié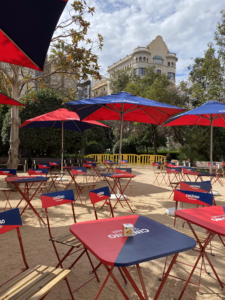 Source: Catànies® Cudié
You can find us at Vermut de Llucià Ferrer throughout the season, every Saturday from 12:00 to 14:00 live from Radio Flaixbac. Do not miss it!
If you want to attend as a public and enjoy a morning with the best atmosphere and try our Catànies®, contact
vermut@radioflaixbac.cat
.