Its almost Christmas season again, and with it comes
the new Catànies® Cudié Christmas campaign
. This year 2021 we have begun to go back to normalcy and, for Christmas, we are looking forward to enjoying our traditions again.
One of those that makes us most excited is to produce the Christmas television spot
. And that is why, for yet another year, we have teamed up with the production company Punt TV to create the new Catànies® Cudié Christmas spot that you can see on TV3 during all the holidays. This production company,
also neighbor of Vilafranca del Penedès
, has accompanied us in the production of all the spots that we have created so far. Like us,
they are passionate about things well done
and value and respect the quality products of our homeland. Their
professionalism and commitment to the brand
inspires us to continue growing and to look for new ways to get you even closer to our Catànies®.
Catànies® Cudié: great pleasure for little moments
In this year's ad, we have decided on
an elegant and sophisticated image
, to present the Catànies® in a slightly younger Christmas atmosphere. The creative idea behind this spot is to remember
the importance of the family we choose, our friends, during this magical time
. That is why, we have used a fun and carefree tone to present our
Catànies® as a must-have whatever the occasion
. We also wanted to reinforce the importance of the high quality of our almonds, pralines and cocoa, since it is these ingredients that make our product a
unique recipe
. The main goal of this campaign, which you can already enjoy on TV3, is to remind you that
Catànies® Cudié is the great pleasure for little moments
, and that there is no better way to say I love you than with a box of Catànies®. So, if this Christmas you want to give the most special gift to your closest friends, choose
Catànies® Cudié
and you will always get it right! And if you haven't seen the spot yet, enjoy it here!
Find us around the city of Barcelona!
As you know, at Catànies® Cudié we are big fans of surprises, and that is why we take this opportunity to give you
another piece of news that we are also very excited about
! During the Christmas season
you can also see us on the streets of the city of Barcelona on the sides of some buses
. Have you already found us?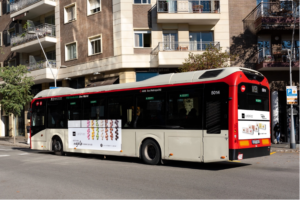 In addition, until December 19, you will also be able to see us on the clock prior to TV3's TN Nit: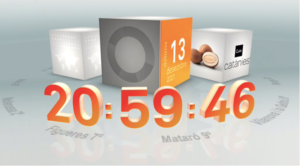 We love celebrating Christmas with you!